Train To Pakistan
Arthi Audiseshan | 08 Aug, 2010 | About 2 mins read

Author: Khushwant Singh/ Publisher: Grove Press/ ISBN: 9780802132215

Arthi is back to pen her thoughts down and so is Train to Pakistan - one of my long-loved books. Here's a guest post, the book review of Train to Pakistan.
Although I have read a lot of books since I was 10, this is my first book review. Thanks to Rahul who inspired (read as forced) me into this one. ;)
Train to Pakistan is a book based on the partition of India and Pakistan right after India's independence. It takes us to the summer of 1947 to Mano Majra, a tiny village in Punjab.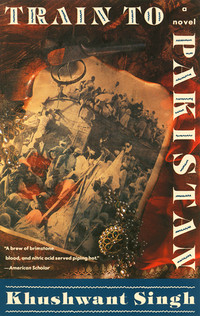 The partition means almost nothing to the local villagers and all is well between the Sikh farmers and Muslim tenants of the village until the local money lender Ram Lal is murdered. Jugga and the England-returned social activist become the prey of the Punjab Police. The heavy drama shifts drastically when an eastbound train makes an unplanned stop at Mano Majra, coaches full of corpses. The flabbergasted villagers have not yet accepted the truth when reality slaps them once again when Sutlej floods from the neighboring village. Action paces on as the magistrate, Jugga, Iqbal (the social activist), and village heads try to tackle the revolting violence. Also, the attitude of local police and niggling government officials is very nicely portrayed. The end, however, leaves a lot of open threads. Once I was about 4 - 5 pages away from the end, I was keen to know how will he end the series of misfortunes in the village. Frankly, I was a bit disappointed since I was expecting something out of Mr. Iqbal as well. But to sum it up, Mr. Singh's eye for detail makes it a total page-turner. Train to Pakistan gets a "Must Read" tag.
Read the original article at Book Review - Train to Pakistan
Also read, review by Dr. Bharat M Desai: Train To Pakistan - A Khushwant Singh Fiction