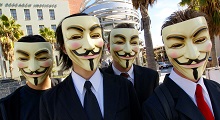 My definition: I feel like writing something and sharing it with the world, it's Blogging.
As of Wikipedia, it's something written in a chronological order and displayed in reverse chronological order and bla-blah something. There's a lot they have to say. Visit their page in your jobless hours: http://en.wikipedia.org/wiki/Blog.
However, my definition of writing something (or anything) is good if it was not being shared over the web for everyone to view, interpret and react to. Though the constitution of Republic of India allows me to speak, write and bark, the world wide coverage of the web works on its own rules. I must see that my expressions of emotions aren't hurting any soul of this free world in any manner.
Do check "Blogging Consequences" section on Wikipedia.org to learn more. However, that is the reaction part. Here are some proactive points one can consider while/before blogging (or in turn, decide not to blog at all). Here are Do's and Dont's of writing on pubic portals. Strongly recommended reading!