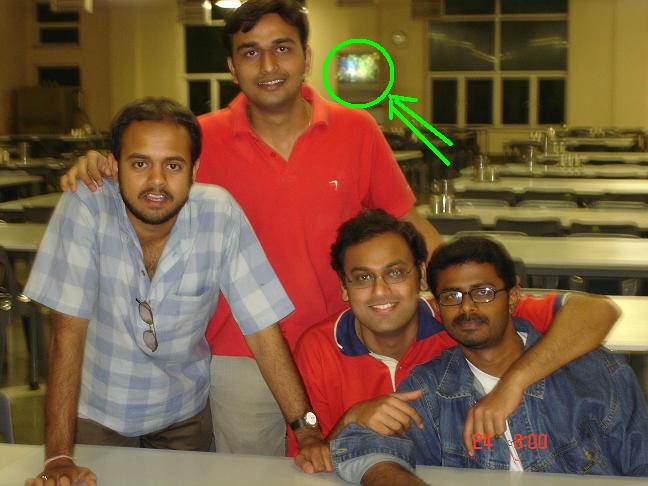 Match: India Vs. Pakistan
Venue: I2IT Cafeteria

I hope all of us from I2IT still remember those days!!!! That enjoyment, that mischieves, that Jeeva-Ranjeeta story!!
That was really best days of Life!!! Cricket watching was never so enjoyable before that. I am missing that experience now at the start of the latest series between India and Pakistan.
I think the euphoria was in entire world due to India's first visit to Pakistan in 14years, but in I2it it was due to devine presence of some of the great human beings!!!!
I agree that Cricket only can unite India in a second. That all could see at that time in I2IT cafeteria!!! Almost entire college was there to witness some of the most memorable moments of their life, in terms of Cricket and enjoyment.
I hope everyone will cherish those moments this time around and support India to be triumphant this time also!!